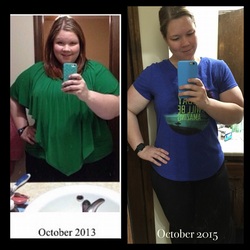 Melinda M.
Drops 130 Pounds in less than 2 years!
Fitstudio client, Melinda, has lost a total of 130 pounds since her fitness journey began 2 years ago. She has completely transformed her life and is earning the one she wants. Her schedule is busy, yet she makes her health a priority every day. A true inspiration.
Go Melinda!


---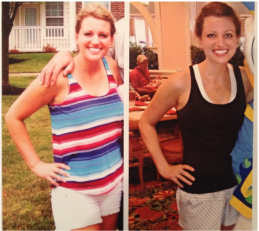 Stevie S.
Dropped 20 lbs. and 3 dress sizes in less than 6 months

Stevie came to us with 20 extra 'newlywed' pounds, a busy lifestyle, hectic travel schedule and long hours at her job as an R.N.

Stevie lost 20 lbs, dropped 3 dress sizes, and got in the best shape of her life. Plus - she learned how to keep it off for life - eating right and the necessary amount of exercise to look fit and feel great.



---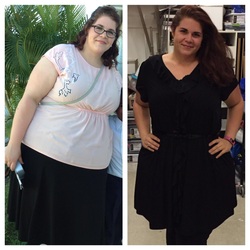 Nicole - Almost 100 lbs. in one year!

Eight more pounds and it's official - Nicole will have dropped 100 lbs. in less than a year. AMAZING!!!

So excited for Nicole and her success. She has managed her success like a pro, and is continuing to get results and hit her goals.

---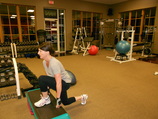 This is Jenny - doesn't she look cute?!
"For years I tried doing different workouts but I always got bored and never stuck with anything longer than a month or two. In 2006, I started working out with Chris and 6 years later I'm still doing it!! She's constantly changing things up to make it fun and I've met a great group of women in the process. We're always talking about new snack ideas and swapping recipes too! I never thought I'd find a workout that I'd be able to stick with but now I can't imagine doing anything else - it's just a part of my routine now!"
Jenny, Leawood

---

"Chris has been a blessing in my life, truly. With her expertise, encouragement and interest in my well-being, I am a much healthier and happier person. I was the textbook "couch potato" and feel lucky that my first step to change was walking into Chris' establishment. She sets a wonderful example for all of us to work towards. Her nutritional coaching is excellent and I have been able to accomplish more than I would have ever thought possible when I first started the program. Chris has a wonderful upbeat spirit that all her clients feel and benefit from. She keeps the workouts challenging, always pushing us gently forward to accomplish the most possible. As I said, I am very happy and thankful to be working with Chris."
Priscilla, Overland Park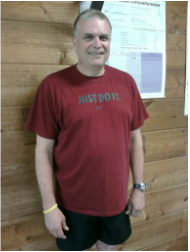 "I first got to know Chris 3 years ago while working with her on our Company's wellness initiatives. I can say that Chris has helped turn my life around by showing me the proper way to eat and exercise.

I was an avid runner for over 25 years, but had stopped running 10 years ago. Chris has helped me get on track with my training. I now bike and swim along with running. These coupled with the proper training regiment have allowed me to drop weight and get off my medications."
Allan, Weston

---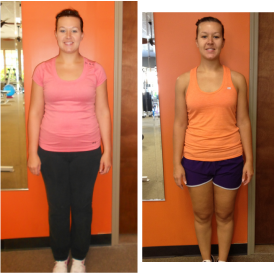 Krystle - First 12 weeks:
12 pounds, 6% body fat, 19 1/2 inches GONE!

Yay, Krystle!




---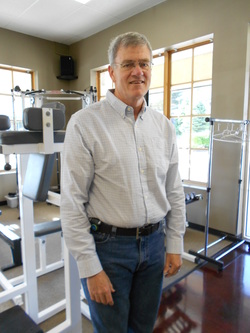 I began working with Chris in the fall of 2010 through a 12 week exercise and diet program provided by my employer. Although the first program was pointed at reaching our ideal weight, we have had several programs since to address topics such as maintaining our desired weight and dealing with temporary weight gain.

I have been very pleased with the results. In the last 1 ½ years my weight has dropped by 20% and my body fat has decreased by 40%. In addition to the weight and body fat loss, I have been able to decrease or eliminate several medications and my endurance while exercising has improved dramatically.

I am a 58 year old male who does endurance events; runs, duathlons and triathlons. I am able to train better with my current body, which has allowed me to go further distances at a quicker pace.

Chris' programs provide a good balance between diet and exercise to allow participants to achieve their goals. I have learned a great deal about nutritional content of various foods and I never went hungry. She was able to present this information in a manner to engage a group of 12 with diverse interests.

She was also very helpful in improving my exercise habits. I have been active my whole life, but Chris helped me work more efficiently and effectively. First, by adding discipline to my exercise plan. Second, by better planning and structuring my workouts. Third, by teaching proper technique to allow me to get the most out of each activity.

I have enjoyed the times I have been able to work with Chris and recommend her highly to anyone interested in increasing the quality of their life.
Sam, Weston


---
We can't wait to share YOUR story and pictures. Your RESULTS and lifestyle changes are inspiring to us and those around you - be NEXT!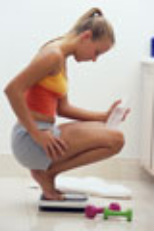 ---