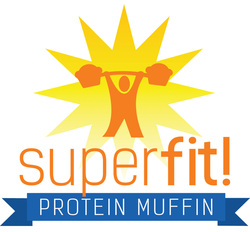 The Perfectly Balanced
'Grab and Go' Health Food!
Available in the
HyVee Health Market Freezer across the entire Kansas City metro area!

Also - Pick up any time at FitStudio (order by phone or email in advance).

For retail locations or to order online anytime, visit:
superfitmuffins.com
A Tasty, Healthy Meal in a Muffin!
Orders for muffins are accepted 24/ 7. You will receive a confirmation email confirming your delivery/pick-up date.
---